The Winding Alley is one of many small Undercity passages in Kirkwall, which leads to the Docks.
Involvement
Edit
Winding Alley is accessible during the quest
Following the Qun
, after speaking to Viscount
Dumar
in the
Viscount's Keep
.
Hawke
attempts to travel to the
Qunari Compound
at the Docks, but is automatically diverted to the Winding Alley instead. Hawke is ambushed by a group of thugs. After dispatching the thugs, Hawke is free to proceed to the Docks and speak to the
Arishok
.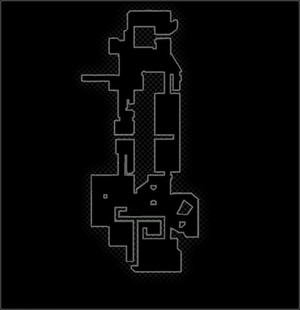 Notable items
Edit
Thug Leader drops:

Cowl of the Overseer
Cowl of the Overseer
---
Light helmet
Silver Threaded
Requires: Mage
25 magic
15 willpower

Armor: 72
+16 mana/stamina
+41 attack
+2 mana/stamina regeneration rate
– if Hawke is a
mage

Helm of Enasalin
Helm of Enasalin
---
Medium helmet
Crimson
Requires: 25 dexterity
25 cunning

Armor: 79
+2% critical chance
+6% critical damage
Bonus to lockpicking
– if Hawke is a
rogue

Stonehammer Helm
Stonehammer Helm
---
Heavy helmet
Red Steel
Requires: 25 strength
15 constitution

Armor: 85
+16 health
+41 attack
+2% critical chance
– if Hawke is a
warrior