Willvan is a book merchant operating out of the Summer Bazaar in Val Royeaux. His stall opens for business after the Inquisition relocates to Skyhold.
Willvan sells codex entries which can no longer be acquired because the location they were in are no longer accessible or were mutually exclusive with another location, including: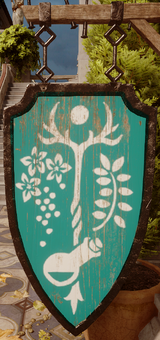 Note: Not all codex entries are available for purchase at the same time. Only specific codex entries that were not obtained before an area closes will be available to purchase, and only after the related quest has been completed.
Note:
All codexes cost
17
Ad blocker interference detected!
Wikia is a free-to-use site that makes money from advertising. We have a modified experience for viewers using ad blockers

Wikia is not accessible if you've made further modifications. Remove the custom ad blocker rule(s) and the page will load as expected.