Werewolf
Talk

7
6,748pages on
this wiki
Fereldan lore is full of instances where these creatures have plagued the countryside: wolves possessed by rage demons and transformed into humanoid monsters with incredible speed and strength, able to spread a curse to those they bit that would drive them mad with unthinking fury. When in this enraged state, a human host can likewise become possessed and be transformed into a feral, wolf-like beast. Tales differ on these werewolves of human origin, some claiming that their transformation into a bestial form happens uncontrollably. Some claim the transformation is irreversible. As is often the case with demonic tales, both versions were most likely true at some point.
—From
Codex entry: Werewolf
The Werewolf's Curse
Edit
Dragon Age: Origins Edit
"We now have a dog and Alistair is still the dumbest one in the party." — Morrigan
This article contains spoilers for Dragon Age: Origins. Click here to reveal them.
Dragon Age II Edit
"There are men who embrace destiny; these are the ones that change the world forever." — Flemeth
This article contains spoilers for Dragon Age II. Click here to reveal them.
When chosen to have sided with the Werewolves in Nature of the Beast, Hawke will come across a woman in the Dalish camp in Sundermount who's cousin is a werewolf. She is pleading Marethari's Clan for help to acquire ingredients to slow down the curse but receives no aid. She asks Hawke for help since that is the least they can do for the Werewolves part in The Battle of Denerim. Alternately, if the Warden chose to cure the Werewolves, Hawke will come across a former Werewolf being harassed on the Wounded Coast.
Recruiting werewolves
Edit
"We now have a dog and Alistair is still the dumbest one in the party." — Morrigan
This article contains spoilers for Dragon Age: Origins. Click here to reveal them.
Upon meeting the Lady of the Forest/Witherfang in the Werewolf Lair, it is possible to persuade her and the werewolves to attack the Dalish Elves. The Warden will be transported to the Dalish camp where Witherfang and the werewolves will help you massacre everyone in the camp, including Zathrian. After the battle finishes, Swiftrunner, realizing that by killing Zathrian the werewolves will never be free of their curse, promises werewolf troops to help fight against the Blight, and a werewolf emissary will appear in your camp. Choosing to attack the Dalish will make the Warden unable to recruit the Dalish, having the werewolves instead.
Werewolves: In Body And Battle
Edit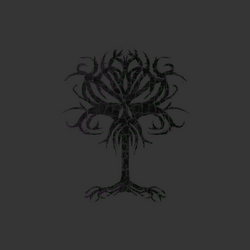 Werewolves either lack the opposable thumbs to wield weapons or refuse to do so, instead engaging opponents with nothing but claw and fang. A werewolf is taller than humans and elves, although their strength far outmatches that of either race. They lose all resemblance to themselves upon transformation, growing taller and gaining fur, a snout and claws. But perhaps worst of all that gets changed is the mind; the Werewolves have little. They become truly like a beast. Hunting, surviving and mating are the only things in their primitive minds. However, werewolves can regain, at least partially, their minds, although it is always a challenge to keep from killing. A beast's true nature is hard to change.
Werewolves strike with their claws to cut deep into the flesh, and deliver a final bite to the throat. This would be the ideal battle for a werewolf, but, unfortunately (or fortunately, as the case may be) very few humans, elves or dwarves will let themselves be hunted like a common rabbit. Werewolves wear no armor, except for thick skin, which can still be pierced easily by blade or bow. With no means of defense, a werewolf will usually try to strike swiftly and hard, rather then wait for the opponent to make the first move. Their hides serve no defense against magic, making that as good an option as any.
Variations
Edit
Werewolf
Rabid Werewolf
Werewolf alpha
Shadow Werewolf
Known werewolves
Edit
All types, Class Warrior:
Frenzy
Leap
Overwhelm
Werewolf Shadow only, Class Rogue:
Frenzy
Leap
Overwhelm
Stealth
See also
Edit
Codex entry: Werewolf
Codex entry: Blighted Werewolf
Werewolf Pelt
Werewolf Pelt
---
Generic


The pelt of a werewolf, neatly skinned.