Wade's Emporium is a shop located in the Denerim Market District; though owned by Wade, his partner - Herren - runs the store.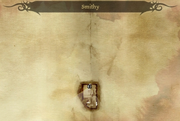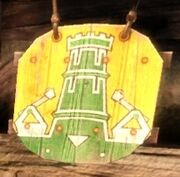 Background
Edit
Wade is a uniquely talented blacksmith whose business skills leave something to be desired. His perfectionism often caused him to take years to complete an order, and his business was losing money quickly. Wade employed the help of Herren to deal with the business and customer service side of the shop.
Involvement
Edit
The Warden can commission several armor sets from Wade if they have the appropriate amount of Drake Scales and Dragon Scales.
Characters
Edit
Containers
Edit
See also
Edit
Ad blocker interference detected!
Wikia is a free-to-use site that makes money from advertising. We have a modified experience for viewers using ad blockers

Wikia is not accessible if you've made further modifications. Remove the custom ad blocker rule(s) and the page will load as expected.