Vestments of the Mystic is a unique light chestpiece from The Black Emporium DLC for Dragon Age II.
Acquisition
Edit
The vestments' appearance overrides Hawke's boots and gloves. Even with bare feet Hawke appears to be wearing footwear, and even if gloved Hawke's hands appear bare.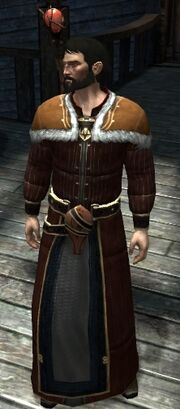 Ad blocker interference detected!
Wikia is a free-to-use site that makes money from advertising. We have a modified experience for viewers using ad blockers

Wikia is not accessible if you've made further modifications. Remove the custom ad blocker rule(s) and the page will load as expected.