Ad blocker interference detected!
Wikia is a free-to-use site that makes money from advertising. We have a modified experience for viewers using ad blockers

Wikia is not accessible if you've made further modifications. Remove the custom ad blocker rule(s) and the page will load as expected.
The Varterral Hunting Ground is a cave system under Sundermount, named for beast which hunts its prey within. It has come to be known more simply as the Mountain Cave in Act 3.

Mirror Image
- Act 2

Herbalist's Tasks
- Act 2

Honoring the Fallen
- Act 2

A Murder of Crows
- Act 3
Characters
Edit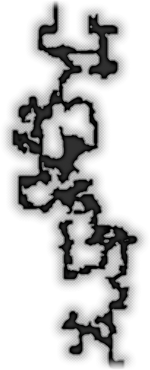 Cave Spider
Hunter Spider
Wasp Spider
Notable items
Edit

Honeycut
Honeycut
---
Dagger
Aurum
Requires: Dual Weapon
30 dexterity

Damage: 28 physical damage
(52 per second)
+49 attack
+20 mana/stamina
, in a
Pile of Treasure
near the Varterral

Borderfall
Borderfall
---
Longbow
Red Cedar
Requires: Archery
27 dexterity

Damage: 75 physical damage
(71 per second)
+67 attack
+5% critical chance
, dropped by the Varterral
Plot items
Edit
Radha's Amulet
Radha's Amulet
---
Plot item

- for Honoring the Fallen

Harshal's Amulet
Harshal's Amulet
---
Plot item

- for Honoring the Fallen
Chandan's Amulet
Chandan's Amulet
---
Plot Item

- for Honoring the Fallen

Varterral's Heart
Varterral's Heart
---
Plot item

- for Herbalist's Tasks
Crafting resources
Edit

Deep Mushroom
Deep Mushroom
---
Crafting resource

- Act 2

Glitterdust
Glitterdust
---
Crafting resource

- Act 2

Orichalcum
Orichalcum
---
Crafting resource

- Act 2