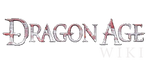 Hi, welcome to the Dragon Age Wiki! Thanks for joining! I hope that you will stick around and continue to help us improve the wiki. Please leave a message on my talk page if I can help with anything! -- King Cousland (Talk) 16:03, October 2, 2011
Re:Another Vandal
Edit
Thanks for your help


King Cousland | Talk   00:27, July 27, 2012 (UTC)
I'm here to help keep our wiki helpful. So of course. --SpectreAngel (talk) 00:28, July 27, 2012 (UTC)
Please don't remove people's edits just because you don't agree with them. If you have an issue, you can make a topic in the respective talk page (vandalism excluded of course). Specifically for Angled Strikers, you could have just moved them to the itembox where item images belong.
18:40, August 6, 2012 (UTC)
I apologize. It will not happen again. And just for the record, it was not that I didn't agree with it, it was because at the time, it was unorganized. And I can honestly say I had no idea how to move the image. That's the one thing I have a problem with. But again, I apologize. --SpectreAngel (talk) 19:18, August 6, 2012 (UTC)
Re:Another Vandal
Edit
Thanks again


King Cousland | Talk   00:49, August 10, 2012 (UTC)
Re:No need of a page, vandalism
Edit
Thanks a lot, I changed the page to a redirect but the creator's been blocked.

King Cousland | Talk   19:47, August 19, 2012 (UTC)
Imperial Templars
Edit
I restored the edit you just reversed because it is actually correct. The character you are not aware of is Lord Seeker Lambert, the leader of the Seekers (and de-facto the Templars) as of 9:40 Dragon :)
There is some info about the templars in Tevinter here as well, I wish I had time to add it to the article... Asherinka (talk) 13:50, August 22, 2012 (UTC)
Ah, I see. I apologize, the added content was not really clear, and I felt until someone could at least correct it, it would be best to remove it. Thankfully you did that! --SpectreAngel (talk) 13:53, August 22, 2012 (UTC)