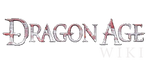 Hi, welcome to the Dragon Age Wiki! Thanks for joining! I hope that you will stick around and continue to help us improve the wiki. Please leave a message on my talk page if I can help with anything! -- D-day (Talk) 17:12, 22 September 2011
I hace the dame problema with Fenris. Coludí Youtube fin it?
I have same problem with Ferris. Could you fix it?