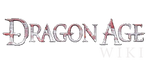 Hi, welcome to the Dragon Age Wiki! Thanks for your edit to the Qunari page.
I hope that you will stick around and continue to help us improve the wiki.
Please leave a message on my talk page if I can help with anything! -- Tierrie (Talk) 13:45, 28 January 2010
Winter Palace
Edit
Hey there! You've recently made an addition to the Dwarven royalty page which however lacks a source. Is this information written in a codex entry? Is it mentioned in dialogue?
12:10, December 20, 2014 (UTC) Not in a codex entry, but under the descriptions of the afromentioned trophies.
They are not registered in the codex, but appear only once when you first enter the Trophy room at the Winter Palace to search for proof against Gaspard (at least for me, could be a bug). Use the search pulse near the deepstalker trophy next to the door, and for the Bronto trophy in the following room where you find the documents for the description to show up. The descriptions should verify the information I gave. Sharth (talk) 12:59, December 21, 2014 (UTC)
I am not challenging the validity of your additions. I am just requesting to add an appropriate source (proof) for each entry. Could you please take a screenshot while the description is shown in order to use it as proof? Thanks! 00:31, December 22, 2014 (UTC)
This should do it, I think. Shall the screenshots be added to the Reference section of the dwarven royalty page?
Screenshot 1: Barran_Aeducan.jpg
You've been doing some great work lately! Thanks for the help, it is much appreciated. ---WhisperingElf