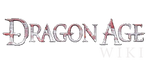 Hi, welcome to the Dragon Age Wiki! Thanks for your edit to the The Landsmeet page.
I hope that you will stick around and continue to help us improve the wiki.
Please leave a message on my talk page if I can help with anything! -- Loleil (Talk) 05:00, 2009 December 4
Hello there! I have reverted your edit as I have explicitly witnessed when the encounter with the Carta thugs happens. Are you sure it happens before the first main quest in Orzammar is completed? And if so, can you provide some further evidence? Thanks in advance.
10:37, June 16, 2013 (UTC)