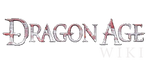 Hi, welcome to the Dragon Age Wiki! Thanks for joining! I hope that you will stick around and continue to help us improve the wiki. Please leave a message on my talk page if I can help with anything! -- Tierrie (Talk) 23:51, 6 January 2011
Messages for me:
Edit
I just wanted to let you know that I really appreciate the DA news notifications you put up. I don't really have the chance to dig around for info on my own, so being able to just come to the DA wiki and get these updates has been really great. So, thank you, good sir. And keep up the good work! HELO (talk) 15:26, December 20, 2012 (UTC)
Appreciation
Edit
Good day to you sir. I would just like to formally thank you for all the blog post you do. I don't usually leave comments a lot so I just wanted to thank you for all the information past, present and future. Thank you very much and have a nice day. B.S.S.T. (talk) 04:05, December 29, 2012 (UTC)
I would also like to add my pure appreciation to your valued work in the news section. Thank you! :) 01:55, February 1, 2013 (UTC)
Hey Illidan, I'd like to talk to you about something. In case you're available, where we could meet? Perhaps DA wiki's IRC? Please let me know, thanks!
12:36, February 24, 2013 (UTC)
Question
Edit
Hey Ilidan, I hope you're doing great! You uploaded a few hours ago an image which supposedly belongs to Divine Justinia V. I was wondering how did you conclude it was her. Thanks in advance!
23:19, June 3, 2013 (UTC)
Hi Viktoria
Because the Divine has a different outfit than the priestesses.
So because a priestess has a different outfit from the rest, she must be Divine Justinia V? That's a very big presumption, Lukas. 18:19, June 4, 2013 (UTC)
Image request
Edit
Hi Illidan,
Firstly, thanks for all your hard work on the news. I enjoy seeing all the little tidbits you've found. Secondly, I have a request to make when it comes to uploading images. Can you please make sure that they have a descriptive title, that you select the appropriate license, and that they are categorized. Thanks!
Loleil Talk 03:04, August 1, 2013 (UTC)
GameInformer
Edit
I just wanted to let you know that GameInformer will feature Dragon Age: Inquisition as it's cover. I don't know if you think it's news worthy but I just wanted to provide the link in case you haven't seen it.
http://www.gameinformer.com/b/news/archive/2013/08/06/september-2013-dragon-age-inquisition-6119.aspx
-The Dread Wolf
Witaj.
Mam nadzieję, że niedługo zamieścisz na wikii jakiś nowy blog, zawsze Ty dawałeś najciekawsze. Co sprawiło, że już nie edytujesz tej wikii?
FirstDrellSpectre (talk) 22:54, December 12, 2013 (UTC)
New Video
Edit
Hey just want you to know there is a new video for dragon age that shows off the new world and a glimpse of the inquisitor with Varric, Cassandra, and what looks to be a new companion. It's a bald male that has what looks to be a staff. Just thought it'd be news worthy. 107.206.16.37 (talk) 19:49, March 6, 2014 (UTC)
News Article
Edit
Hey IlidanDA thanks for your news contribution. You're doing a great job and I don't want to stand in the way of any submission. However, I just wanted you to know that this wiki does copy-edit its Category:News articles to make it more "journalistic". Keep up your fantastic on spot posts. -- tierrie talk contr 02:11, March 14, 2014 (UTC)