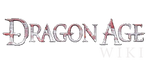 Hi, welcome to the Dragon Age Wiki! Thanks for your edit to the Ines the Botanist page.
I hope that you will stick around and continue to help us improve the wiki.
Please leave a message on my talk page if I can help with anything! -- Tierrie (Talk) 06:52, 23 March 2010
Re:suggestion
Edit
Hi Altair, could you clarify what you mean by mixed? Do you mean that images from Origins are mixed with ones from Heroes of Dragon Age which in turn are mixed with ones from Inquisition etc.? On the point regarding the number of images displayed, our guidelines do currently state that 12 images is usually sufficient. I think we've reached that limit on the Leliana page and there may even be room for some trimming.

King Cousland | Talk   01:01, July 16, 2014 (UTC)