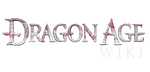 Hi, welcome to the Dragon Age Wiki! Thanks for joining! I hope that you will stick around and continue to help us improve the wiki. Please leave a message on my talk page if I can help with anything! -- D-day (Talk) 07:50, 27 July 2011
Adding pictures
Edit
When you add pictures to articles using the infobox, don't add the whole wiki markup for pictures:
Also consider using a more descriptive file name than a generic "Screenshot20120227201751841.jpg" for example. You can rename them before uploading to the wiki. Thanks for helping! --D. (talk · contr) 16:38, February 29, 2012 (UTC)
Armor sets
Edit
I've noticed that you've changed some of the images for some armor sets (such as Mantle of the Champion (warrior). Although you are free to replace an image, we discourage it if it's only because you feel the image is better (especially if it is your upload)—it's very subjective. You may still do it, but don't be surprised if it gets reverted.
I realize I have undone your edit twice now, so I'd like to clarify just in case you did not read my edit summary on the Mantle of Champion article. A full body shot for the armor set is better than simply showing part of the armor, as well as including the helmet. --D. (talk · contr) 04:30, March 15, 2012 (UTC)
Galleries
Edit
Hi,
Thanks for your recent image additions. I just wanted to let you know that for larger articles we try to disperse the images through the page. When we do need a gallery, it is placed near the bottom of the page under a separate Gallery heading (see DA:LAYOUT for more info). Also, as your recent images are not from any of the main games, it would be beneficial if you could state the source in your uploads. Thanks!

Loleil Talk 07:29, February 26, 2013 (UTC)