BioWare just released the achievement lists for Dragon Age II! It gives away many aspects of the game so without further spoilertude, click on the following to see the entire list.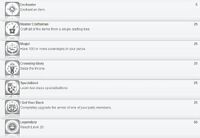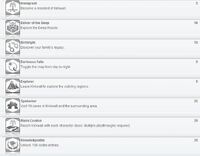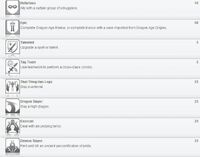 Included amongst those are such gems as
Unstoppable Complete a full year in Kirkwall without any party member being knocked unconscious
Mogul Have 100 or more sovereign in your purse
Master Craftsman Craft all the items from a single crafting tree
Crowning Glory Seize the throne
Immigrant Become a resident of Kirkwall
Treasure Hunter Open 50 chests
Supplier Find every variety of crafting resources
Friends in High Places Meet the four most powerful people in Kirkwall
Dragon Slayer Slay a high dragon
Ad blocker interference detected!
Wikia is a free-to-use site that makes money from advertising. We have a modified experience for viewers using ad blockers

Wikia is not accessible if you've made further modifications. Remove the custom ad blocker rule(s) and the page will load as expected.