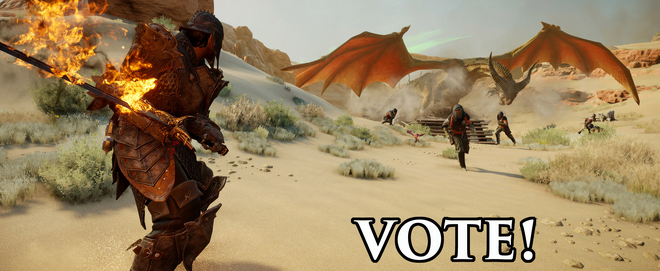 Contribute to the community consensus for the upcoming Dragon Age: Inquisition by answering the polls below! The results will be featured in an upcoming Instant Expert feature centered on the game, which we'll be posting on Monday, November 10th. Feel free to go into detail about your responses in the comments, as well!
Which companion are you most excited to interact with?
Which Faction do you align yourself with?
Which character are you most interested in pursuing a romance with?
What race do you plan to play as?
Which System do you plan on playing DA:Inquisition on?
Do you plan on trying out the co-op mode?
---
---