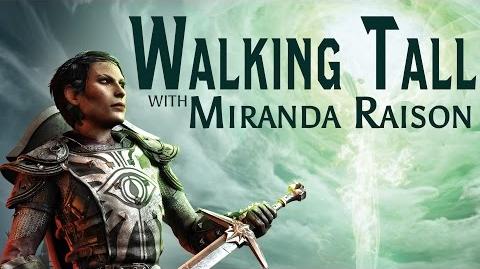 Albeit posted here a few days late, but BioWare made an interview with Miranda Raison, the voice actor of Cassandra. She's talking about "what it takes to step into the shoes of the Right Hand of the Divine" and "how Cassandra has changed since we last met her and what we can look forward to with her in Dragon Age: Inquisition."
Ad blocker interference detected!
Wikia is a free-to-use site that makes money from advertising. We have a modified experience for viewers using ad blockers

Wikia is not accessible if you've made further modifications. Remove the custom ad blocker rule(s) and the page will load as expected.