Comments

21
Dragon Age: Inquisition Dragonslayer Expansion
BioWare have announced a new expansion for their multiplayer platform which will allow you to test your 'mettle' against dragons! New agents include: Zither, Isabela and the Avvar warrior Skywatcher. The full details can be found here. It is available on May 5th at no additional cost on all platforms.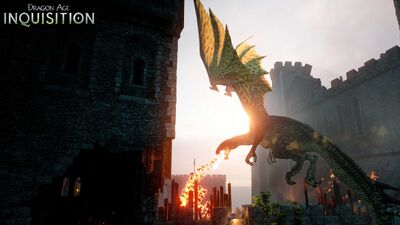 Ad blocker interference detected!
Wikia is a free-to-use site that makes money from advertising. We have a modified experience for viewers using ad blockers

Wikia is not accessible if you've made further modifications. Remove the custom ad blocker rule(s) and the page will load as expected.