Comments

18
Dragon Age: Inquisition- Multiplayer: Darkspawn Faction
BioWare recently revealed that the Darkspawn faction has arrived for multiplayer in Dragon Age: Inquisition. The announcement includes an interview with producers from the multiplayer team: Blair Brown and Billy Buskell as well as designer: Luke Barrett.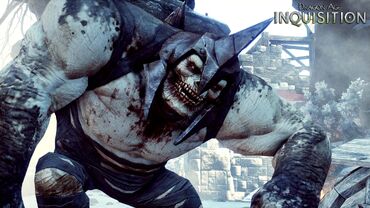 "Note: Adding the darkspawn faction to multiplayer mode requires installing the latest content support patch on PC, PlayStation 4, and Xbox One. Be sure to do that before entering multiplayer."
Ad blocker interference detected!
Wikia is a free-to-use site that makes money from advertising. We have a modified experience for viewers using ad blockers

Wikia is not accessible if you've made further modifications. Remove the custom ad blocker rule(s) and the page will load as expected.