With the steady reveal of more and more information on Dragon Age: Inquisition, Matt Rhodes (lead concept artist at BioWare) has begun to release new pieces of concept art, some for purely exploratory purposes, others are intended to capture major themes or watershed moments in the game.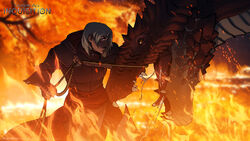 Dragon Tamer
Coronation
(the figure holding the flag is being made Inquisitor)

Desert
"The Inquisitor ignores all warnings and pursues his quarry into the deep desert."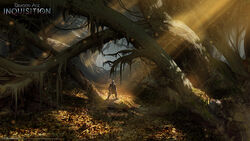 Forest
"Seek the light, for the wicked take root in the darkest corners."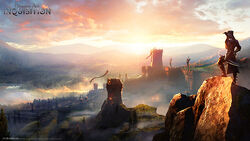 Sunrise
"Master of all she surveys."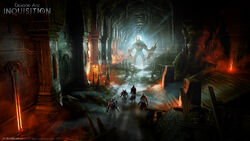 Cave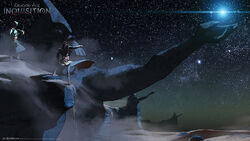 Watchers
War Horse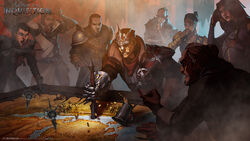 War Room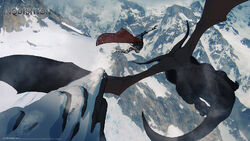 Leap