As part of their coverage of Dragon Age: Inquisition at E3, BioWare unveiled a gameplay demo of the game along with a Q & A with Mark Darrah and Mike Laidlaw. The video showcases different styles of combat, including a battle against a High dragon and also features Leliana, Sera, the Iron Bull and Dorian.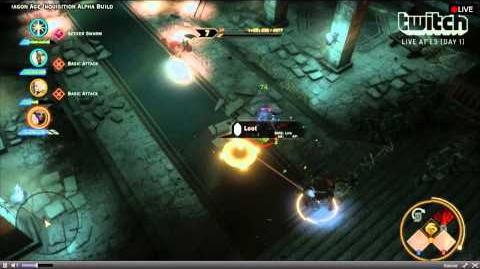 Coverage of Inquisition at E3 will continue throughout today.
Ad blocker interference detected!
Wikia is a free-to-use site that makes money from advertising. We have a modified experience for viewers using ad blockers

Wikia is not accessible if you've made further modifications. Remove the custom ad blocker rule(s) and the page will load as expected.