Comments

23
Gameinformer Week 4: Managing the Lore Bonus Video & New Concept Art
Gameinformer have released a bonus video interviewing Mike Laidlaw about the lore of Dragon Age and which strands will emerge to shape future themes.
Gameinformer's final update will be released on Friday.
A new piece of concept art has also been released.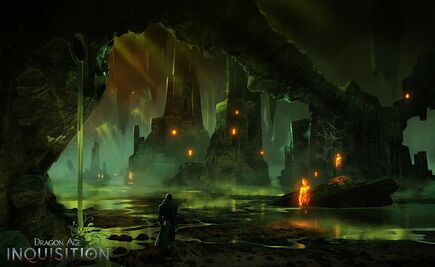 "Through a breach in the sky, the brave now walk where once we feared to dream."
Credit to Roco300 for uploading the concept art.
Ad blocker interference detected!
Wikia is a free-to-use site that makes money from advertising. We have a modified experience for viewers using ad blockers

Wikia is not accessible if you've made further modifications. Remove the custom ad blocker rule(s) and the page will load as expected.