Comments

28
Gameinformer Week 4: BioWare's Vision for the Future of RPGs
While their coverage has thus far been strictly Dragon Age centred, today's article delves more deeply into what BioWare envisions for the broader future of RPGs, what they are learning from Dragon Age: Inquisition, and the possibility of a new Jade Empire game.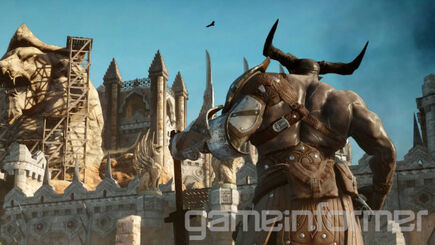 Today opens the the final week of Gameinformer's Dragon Age coverage, with the last two instalments coming Wednesday and Friday (to be followed two weeks later by a pre-recorded Q&A with an Inquisition developer being asked fan questions).
Ad blocker interference detected!
Wikia is a free-to-use site that makes money from advertising. We have a modified experience for viewers using ad blockers

Wikia is not accessible if you've made further modifications. Remove the custom ad blocker rule(s) and the page will load as expected.