Comments

47
Dragon Age: Inquisition Character Kits - Morrigan
As part of Dragon Age: Inquisition's most recent marketing initiative, Jessica Merizan has revealed via the BioWare Blog that the company will be releasing a series of "character kits" - high resolution character designs from the upcoming game.
The kits will be released over weeks and months prior to the game's release, with the first design detailing Morrigan's ball gown being released today.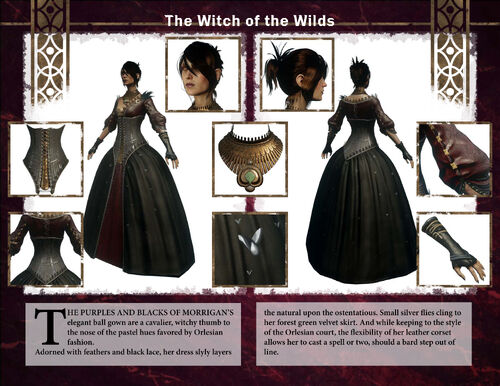 Ad blocker interference detected!
Wikia is a free-to-use site that makes money from advertising. We have a modified experience for viewers using ad blockers

Wikia is not accessible if you've made further modifications. Remove the custom ad blocker rule(s) and the page will load as expected.