Comments

16
BioWare Coming to PAX Prime, Plus, New Concept Art
BioWare have announced that they will be attending PAX Prime from August 30th - September 2nd. They promise a "robust slate of activities" and have revealed there main event to be "The Next Dragon Age: An Introduction to the Inquisition" (this will take place on Saturday, August 31st).
In addition to this, a new piece of concept art was released for Dragon Age: Inquisition.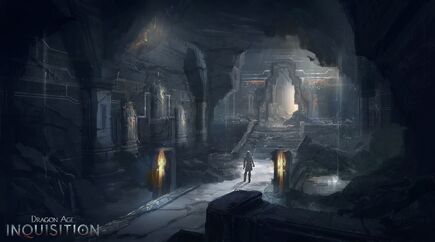 "In the absence of light, shadows thrive."
Ad blocker interference detected!
Wikia is a free-to-use site that makes money from advertising. We have a modified experience for viewers using ad blockers

Wikia is not accessible if you've made further modifications. Remove the custom ad blocker rule(s) and the page will load as expected.