Following the profiles released for the Inquisitor's nine companions, it would appear that BioWare are now releasing character summaries for the advisors working for the Inquisition.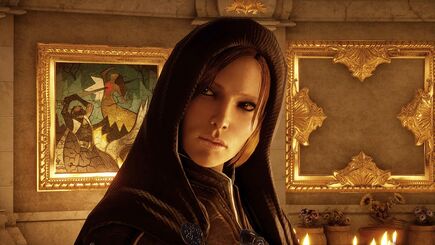 The first of these profiles features a familiar face in the form of the elusive Leliana, who has become a feared agent of Divine Justinia V in recent years.
Ad blocker interference detected!
Wikia is a free-to-use site that makes money from advertising. We have a modified experience for viewers using ad blockers

Wikia is not accessible if you've made further modifications. Remove the custom ad blocker rule(s) and the page will load as expected.