Following her official reveal yesterday, an interview with Leliana's writer Sheryl Chee has been released.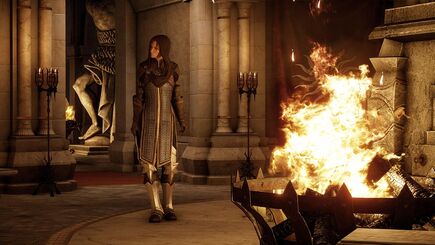 Chee describes Leliana as "not as carefree" as she was in Origins, presenting a more guarded personality. However, players will also see Leliana "coming to terms with her past" and "where [her] path might take her in the future".
Ad blocker interference detected!
Wikia is a free-to-use site that makes money from advertising. We have a modified experience for viewers using ad blockers

Wikia is not accessible if you've made further modifications. Remove the custom ad blocker rule(s) and the page will load as expected.