Following an article introducing Skyhold, BioWare have released their own look at the Inquisition's mountain headquarters.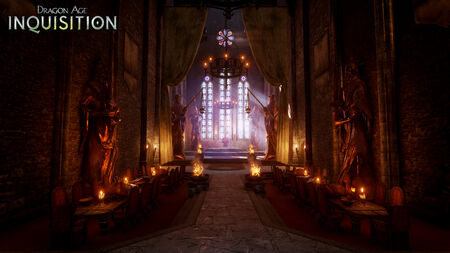 Cameron Lee, one of BioWare's producers, discusses the function of Skyhold and the extent to which players can customize and interact with it. The castle is enormous, and is the nervecentre of Inquisition operations - whether The Inquisitor is "directing agents through Thedas" or even determining "the fate of nations", this is where they will do it from.
Customization of the base also promises to be extensive, with the player being able to align Skyhold's appearance and function with the type of Inquisition they are creating. In addition to building major sections of the castle such as courtyards and towers, aesthetic options will be open to Inquisitors with an eye for decor (just don't let Vivienne intefere...).