Comments

136
BioWare Beta Testing Dragon Age: Inquisition PC Patch With Party Storage
From GameInformer "BioWare has announced a closed beta program for Dragon Age: Inquisition's Patch 5 for the PC version of the game. The patch includes customization features, a new shop called the Black Emporium, and the much-needed party storage feature.
"The Black Emporium contains epic weapons, artifacts, new crafting schematics, and the Mirror of Transformation. This lets you change your voice and facial appearance, and other customization options are available via an item tinter that lets you change the color of your armor with crafting materials. The patch also contains accesability improvements such as additional mouse button bindings.
"The party storage feature will be in the Undercroft.
"The developer says that sign-up for the closed beta program will be offered via The Keep in the near future, but did not announce any other patches available to the community at large or other platforms."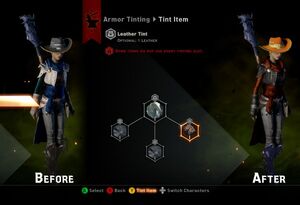 Ad blocker interference detected!
Wikia is a free-to-use site that makes money from advertising. We have a modified experience for viewers using ad blockers

Wikia is not accessible if you've made further modifications. Remove the custom ad blocker rule(s) and the page will load as expected.