The Chant of Light, an audio podcast about the Dragon Age RPG. This show we will go over various aspects of the game and different ways it can be used. We are a bunch of fans expressing our love for the game and would like to share that love with others. Remember just because we do the podcast, we are not the be all end all authority. If that is what you are looking for please visit the Green Ronin website.
Hosts of the Chant of Light
GM Vince
Vincent is originally from Long Island NY, where he was a former Radio Personality, and now lives in the state of Texas, his voice may sound familiar as he has hosted various podcasts, such as Darker Days, RFI Podcast, Save or Die, D6 Radio and others. His GM'ing style is more on the fly, and enjoys the just roll a D6 Method to solve those annoying problems. Vince has been playing RPGs since the '80s and keeps on playing. Vince really enjoys the Dragon Age RPG, and its has sparked some new life into the gaming table. The Dark Age game not only provided him with that fantasy edge that's needed, but allows gamers to explore the darker side of fantasy, and allows a group to focus more on roleplaying decisions instead of hack and slash decisions.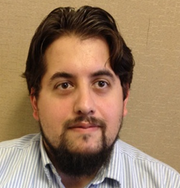 GM Alex
Alex has been a gamer since 2008, beginning his ascension into the universe of RPG's through Dungeons and Dragons 4E. After his gateway game of D&D 4E sundered off into obscurity, he had attempted a myriad amount of different systems and settings and his love fell into place when he found the Dragon Age RPG. His first encounters with the Dragon Age RPG, were experiences highlighted by his own befuddlement and fascination over the dubious setting. But, when given the chance to play, his expectations were overwhelmed and he was pleasantly surprised with this engaging and engrossing system.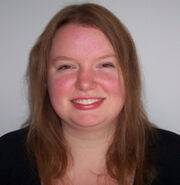 GM Mindy
Mindy has always been into playing board games and video games ever since she was a kid. Mindy enjoyed playing various video games and board/card games with her family. Fast forward to 2008, her husband introduced her to the Star Wars universe with the miniatures game from Wizards of the Coast, and eventually, the Star Wars Saga Edition Role-Playing Game. Also somewhere during that time she got hooked on a little video game called Dragon Age: Origins. It only made sense when Mindy saw the Dragon Age RPG hit the store shelves to buy it. Suddenly before she knew it, she was diving into the world of Dragon Age, hosting weekly games behind the GM screen. Mindy enjoys the the Dragon Age RPG because its a fresh look at fantasy games, giving it a dark twist.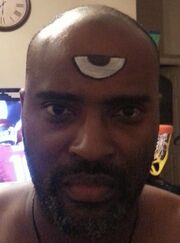 GM Tiz
Mutizwa (Tiz for short) is a fun loving Virgo who enjoys long walks on the beach, gin and tonic, and role playing games. He cut his teeth, in the mid 80s, on Advanced Dungeons and Dragons 1st Edition, Rifts, Champions, The Call of Cthulhu, Werewolf the Apocalypse TCG, Magic the Gathering TCG, Duel Master TCG, and a variety of RPG based video games including; Dragon Age Origins. He is all about the story, rules be damned! Tiz is not an anarchist, he knows rules are necessary to maintain order. But he chooses to live within the shades of gray; doing whatever it takes to, not only enrich the tale, but bring positive change to Ferelden.
List of Episodes
Episode # 1 – An Introduction to Dragon Age! Episode 1
Welcome to the Chant of Light, a new podcast about the Dragon Age Roleplaying Game by Green Ronin. In this very first episode you will be introduced to your hosts (Vince, Alex and Mindy), go over various resources to learn about the background of the game and finally go over the basic (and fun) mechanics of the system.

Episode # 2 – Character Creation in 8 Steps Episode 2
Welcome to our second episode of the Chant of Light Podcast! This week Vince, Alex and Mindy sit down and explore the 8 step process to creating your character. They dive into the 8 steps and give their options on each step and how they work.
Episode #3 - Abilities and Apostates Episode 3
Episode #3 is finally here! CHEER! Join the crew as they welcome GM Tiz to the show, yes that's right, another fellow gamer added to the show. listen in as the 4 horsemen dive into ability scores, focuses, and then have a nice chat about Apostates and Circle Mages.