Do you remember how a year ago BioWare said that they are influenced by TES V: Skyrim? It looks like they did not abandon that idea. Newsmen of Game Informer have an opportunity to talk to General Manager of BioWare Edmonton and Montreal studios. Aaryn Flynn said that they are inspired by Bethesda'a Skyrim while working on DA III.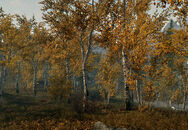 "You can't look at a game like Skyrim and not think about how impressive what they've accomplished is—or [think] that's an interesting new direction or that there was something that didn't work well for them that we could take in a new direction." Bioware's Aaryn Flynn told Game Informer in an interview. "So, we're always influenced by these games, especially in a relatively tight-knit genre like RPGs."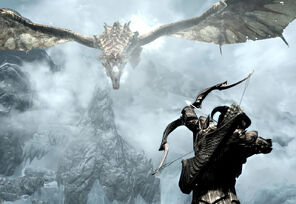 "In terms of where I think RPGs are going, I think we have to get back to more exploration in our games," he continued. "I think that's not just because of some of the shortcomings in Dragon Age 2, but because there's a heritage there, something we used to a lot of in games like Baldur's Gate and Neverwinter Nights, where exploration was one of the key themes. We've gotten away from that with Dragon Age and Mass Effect. We want to get back to those themes. Not only because they seem powerful, but they are things that fans want. They want to know more about theese worlds we are crafting, and they want to chart their own course through it."