Comments

8
Przystań Szarego Strażnika (Grey Warden's Haven) - Interview with Jack Norris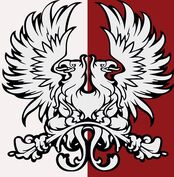 I had an opportunity to talk to one of the Green Ronin employees. It was Jack Norris, Product Developer for Dragon Age/Adventure Game Engine, who recently got hired in this publishing house. Jack told me a little about Set 3, Deep Roads expansion, and the future of DA RPG. In addition, I got some wind about how Orlais should look like in Dragon Age III: Inquisition. You can find more in the extension.
English version at the bottom.
Ad blocker interference detected!
Wikia is a free-to-use site that makes money from advertising. We have a modified experience for viewers using ad blockers

Wikia is not accessible if you've made further modifications. Remove the custom ad blocker rule(s) and the page will load as expected.