The final issue of the third tome of Dragon Age: Until we Sleep will hit the stores on 29th of May - the comic about adventures of Alistair, who, along with Isabela and Varric, tries to find his lost father. The young king enters the Fade, where he will have to defeat Aurelian Titus, powerful Magister of Tevinter Empire. Will he succeed?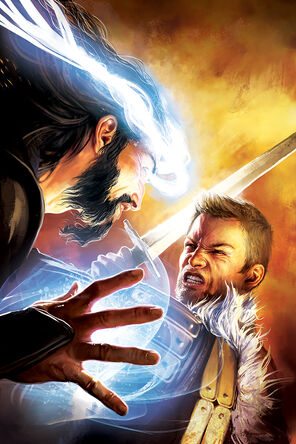 DRAGON AGE: UNTIL WE SLEEP #3 (of 3)
David Gaider (W), Alexander Freed (W), Chad Hardin (A), Michael Atiyeh (C), and Anthony Palumbo (Cover)
On sale May 29
FC, 32 pages
3.99 $

Miniseries
Willing to embrace an evil that once nearly shattered reality, Magister Aurelian Titus must be stopped. King Alistair and his allies have traveled to the realm of nightmares to do so, but if the cost of victory is to sacrifice his father, will Alistair be able to pay the price?
• Story by David Gaider lead writer of the Dragon Age games and novels!
• An essential addition to the Dragon Age canon!
• Perfect entry point into this epic fantasy!