Comments

99
Dragon Age III: The Inquisition and microtransactions?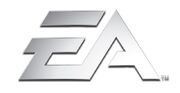 Blake Jorgensen, CFO of EA announced during Morgan Stanley Technology, Media, and Telecom Conference that microtransactions will be present in more games published by EA. Here is a link to an article on Eurogamer.
BioWare Comment:
"Not ready to discuss any game features at this time. Sorry!"
Mike Laidlaw
Ad blocker interference detected!
Wikia is a free-to-use site that makes money from advertising. We have a modified experience for viewers using ad blockers

Wikia is not accessible if you've made further modifications. Remove the custom ad blocker rule(s) and the page will load as expected.