Very good news for all Dragon Age fans ;) New gameplay from the game on the Electronic Entertainment Expo 2014.
Microsoft Conference
Dragon Age: Inquisition (Xbox One) - playable on the show.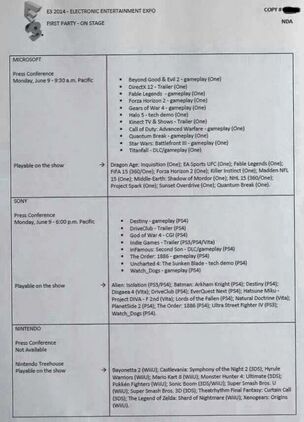 EA Conference
The fight with the dragon and more:
"When I'm attacking a dragon, I'm not just hitting all of it," producer Cameron Lee told IGN. "I'm hitting its leg, I'm hitting its wing, and that should matter. It should matter where I attack a dragon...that's something we're really trying to lean on, and when we come to E3, we'll really be able to show it in all its glory."
As Lee explained, we'll see more from Dragon Age Inquisition at E3 in June.