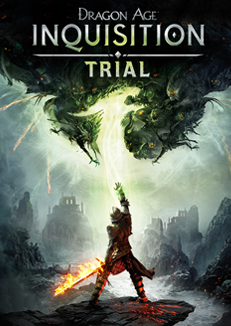 If you are still one of those who did not acquire
Dragon Age: Inquisition
, or if you own the console version of it and want to give it a go on the PC, BioWare has news for you.
"Dragon Age: Inquisiton Trial" was just made available through Origin for free. The Trial version will let players enjoy six hours of the single player campaign of the game, and unlimited multiplayer, essentially making Inquisition's multiplayer a Free to Play. No news about such development for consoles.
Ad blocker interference detected!
Wikia is a free-to-use site that makes money from advertising. We have a modified experience for viewers using ad blockers

Wikia is not accessible if you've made further modifications. Remove the custom ad blocker rule(s) and the page will load as expected.