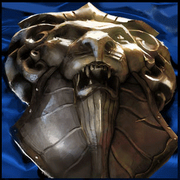 As some may have suspected, and the rest of you may be pleased to hear - now the Signature Edition promotion is over Dragon Age II is available on Steam.
Anyone who pre-orders between now and launch will receive the Lion of Orlais Shield, the Fadeshear Sword and access to The Black Emporium. You can read more about all this here.
Ad blocker interference detected!
Wikia is a free-to-use site that makes money from advertising. We have a modified experience for viewers using ad blockers

Wikia is not accessible if you've made further modifications. Remove the custom ad blocker rule(s) and the page will load as expected.