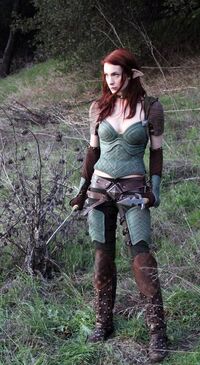 BioWare announced on Dragon Age twitter account a special contest - the fan that posts a Dragon Age II character with the most likeness to Felicia Day, the creator and star of the upcoming web series Dragon Age: Redemption, will get $100 towards the BioWare Store. In other words, get started with face generator!
Note that Felicia herself intends to enter the contest too. Can you make a better Felicia Day lookalike than Felicia herself?
Ad blocker interference detected!
Wikia is a free-to-use site that makes money from advertising. We have a modified experience for viewers using ad blockers

Wikia is not accessible if you've made further modifications. Remove the custom ad blocker rule(s) and the page will load as expected.