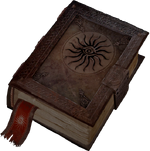 Troll slayer, speculator, qualified snob, part-time philosopher, aspiring pianist and future emperor of the world. I also like to write.
I usually clean up pages around the wiki and post on the forums fairly regularly.
In addition to that, I'm also an admin here, so don't hesitate to drop by my talk page if you need anything!
My Wardens
Note:
You can include your own Wardens on your profile by following the instructions here. There is no tag for Hawke.
| | |
| --- | --- |
| | Aredan Cousland |

| | |
| --- | --- |
| | Cecelia Cousland |
| | |
| --- | --- |
| | Elise Amell |

| | |
| --- | --- |
| | Hugo Amell |
| | |
| --- | --- |
| | Duran Aeducan |

| | |
| --- | --- |
| | Nakara Aeducan |
| | |
| --- | --- |
| | Valania Mahariel |

| | |
| --- | --- |
| | Thaeron Mahariel |
| | |
| --- | --- |
| | Aliaem Surana |

| | |
| --- | --- |
| | Ahva Surana |
| | |
| --- | --- |
| | Arella Tabris |

| | |
| --- | --- |
| | Darrian Tabris |
| | |
| --- | --- |
| | Faren Brosca |

| | |
| --- | --- |
| | Naskia Brosca |
Mods