Thanks for dropping by

You

!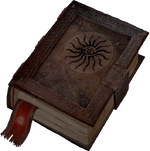 Welcome to my profile. You can usually find me cleaning pages, posting news or on the forums. In addition to that, I'm also an admin here, so don't hesitate to drop by my talk page if you need anything!
My personal interests include history, politics, art and literature.
My Wardens
Note:
You can include your own Wardens on your profile by following the instructions here. There is no tag for Hawke.
| | |
| --- | --- |
| | Aredan Cousland |

| | |
| --- | --- |
| | Cecelia Cousland |
| | |
| --- | --- |
| | Elise Amell |

| | |
| --- | --- |
| | Hugo Amell |
| | |
| --- | --- |
| | Duran Aeducan |

| | |
| --- | --- |
| | Nakara Aeducan |
| | |
| --- | --- |
| | Valania Mahariel |

| | |
| --- | --- |
| | Thaeron Mahariel |
| | |
| --- | --- |
| | Aliaem Surana |

| | |
| --- | --- |
| | Ahva Surana |
| | |
| --- | --- |
| | Arella Tabris |

| | |
| --- | --- |
| | Darrian Tabris |
| | |
| --- | --- |
| | Faren Brosca |

| | |
| --- | --- |
| | Naskia Brosca |
My Hawkes
Brandon Hawke
Male mage
Aggressive
In a rivalry romance with Merrill, had a casual encounter with Isabela
Rivalled Carver, Grey Warden
Befriended Varric, killed Bartrand, did not allow Varric to keep the lyrium shard
Befriended Aveline, helped her romance Donnic, helped her become Guard-Captain
Rivalled Fenris, helped him find and kill Varania
Rivalled Isabela, she returned with the Tome, killed Castillon
Rivalled Merrill, spared clan
Befriended Anders, refused to distract Elthina, sent him away following the Last Straw
Rivalled Sebastian, encouraged him to become prince
Earned the Arishok's respect, defeated him in single combat
Helped Feynriel to escape
Sided with Orsino
Fled Kirkwall
Sided with Larius
Did not side with Tallis
Marian Hawke
Female two-handed warrior
Aggressive
In a rivalry romance with Sebastian
Befriended Bethany, Circle Mage
Befriended Varric, killed Bartrand, did not allow Varric to keep the lyrium shard
Befriended Aveline, helped her romance Donnic, helped her become Guard-Captain
Befriended Fenris, helped him find and kill Varania
Rivalled Isabela, handed her over to the Arishok
Rivalled Merrill, spared clan
Rivalled Anders, sent him away following Dissent, killed him following the Last Straw
Earned the Arishok's respect, he left with Isabela and the Tome
Sent Feynriel to the Circle, eventually helped him escape
Sided with Meredith, but did not allow her to kill Bethany
Became Viscountess of Kirkwall
Sided with Janeka
Did not side with Tallis
Simeon Hawke
Male archer rogue
Sarcastic
In a friendly romance with Isabela, had a casual encounter with Fenris and anything else that walked
Befriended Bethany, Circle Mage
Befriended Varric, spared Bartrand, allowed Varric to keep the lyrium shard
Befriended Aveline, helped her romance Donnic, helped her become Guard-Captain
Rivalled Fenris, helped him find Varania, allowed her to leave unharmed
Befriended Isabela, she returned with the Tome, killed Castillon
Rivalled Merrill, spared clan
Befriended Anders, distracted Elthina, sent him away following the Last Straw
Did not earn the Arishok's respect
Helped Feynriel to escape
Sided with Orsino
Sided with Larius
Helped Tallis
Caris Hawke
Female mage
Diplomatic
In a friendship romance with Anders
Rivalled Carver, templar
Befriended Varric, spared Bartrand, allowed Varric to keep the lyrium shard
Befriended Aveline, helped her romance Donnic, helped her become Guard-Captain
Rivalled Fenris, helped him find Varania, allowed her to leave unharmed
Befriended Isabela, she returned with the Tome, killed Castillon
Rivalled Merrill, spared clan
Befriended Anders, refused to distract Elthina, sent him away following the Last Straw
Did not earn the Arishok's respect
Helped Feynriel to escape
Sided with Orsino
Eddwig Hawke
Male two-handed warrior
Diplomatic
In a friendly romance with Merrill, had a casual encounter with Isabela
Befriended Bethany, Circle Mage
Befriended Varric, killed Bartrand, allowed Varric to keep the lyrium shard
Befriended Aveline, helped her romance Donnic, helped her become Guard-Captain
Befriended Fenris, helped him find and kill Varania
Befriended Isabela, she returned with the Tome, spared Castillon
Befriended Merrill, spared clan
Befriended Anders, refused to distract Elthina, killed him following the Last Straw
Did not earn the Arishok's respect
Helped Feynriel to escape
Sided with Meredith
Mods