Ad blocker interference detected!
Wikia is a free-to-use site that makes money from advertising. We have a modified experience for viewers using ad blockers

Wikia is not accessible if you've made further modifications. Remove the custom ad blocker rule(s) and the page will load as expected.
The Sewers of Kirkwall run underneath Darktown and sometimes see scavengers from the poverty stricken district poking around for lost possessions or other items.

Justice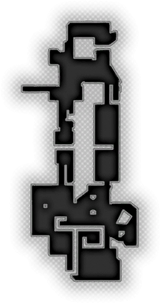 Notable items
Edit

Dragonscale Boots
Dragonscale Boots
---
Heavy boots
Onyx
Requires: 26 strength
16 constitution

Armor: 84



+39 attack
+334 fire restistance
- located in a complex locked chest by the exit

Sela Petrae
Sela Petrae
---
Plot item

x5
Codex entries
Edit

Codex entry: The Enigma of Kirkwall
Special objects
Edit