The Templar Hall is the western wing of the Gallows interior. It houses several store rooms and some of the sleeping quarters as well as the offices of the Knight-Commander and the First Enchanter. It can be accessed through the Gallows Courtyard during Act 3.

On the Loose

Best Served Cold

The Last Straw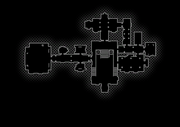 Characters
Edit
Containers
Edit
Chest - Complex (150 XP) with generic items
Sack (generic items)
Codex entries
Edit

Codex entry: The Enigma of Kirkwall
Ad blocker interference detected!
Wikia is a free-to-use site that makes money from advertising. We have a modified experience for viewers using ad blockers

Wikia is not accessible if you've made further modifications. Remove the custom ad blocker rule(s) and the page will load as expected.