Surface dwarves
Talk

7
6,750pages on
this wiki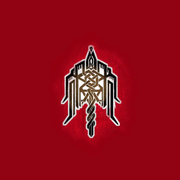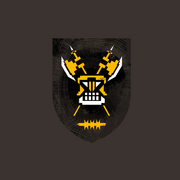 Called "sun-touched," "lost to the Stone," among other things, surface dwarves are a fact of life for both Orzammar and the surface lands. Such dwarves have left the underground city of Orzammar for the surface, either as members of expeditions funded by dwarven houses or guilds[1], or for their own personal reasons[2], and even as punishment. There is still deep debate amongst dwarves about whether or not those who have left Orzammar for the surface should be considered permanent exiles or not, and many members of the Shaperate still consider surface dwarves to rank amongst the casteless, having given up their rights to any titles or claims they may have held--and worst of all, no longer being recognized as a dwarf after having left the embrace of the dwarven progenitor, The Stone. In spite of this, according to dwarven scholars, surface dwarves may soon outnumber their underground-living peers.
A surface dwarf's life often leads them to become merchants or craftsmen, parleying the skills they may once have held in Orzammar into a new life on the surface. Ironically, despite leaving for the surface, a large number of them act as merchants supplying goods to Orzammar, and selling dwarven products to the human world.
After time on the surface, a dwarf also begins to lose their "stone sense," a sensitivity to the stone that allows a dwarf to navigate the Deep Roads.
As Seen by Outsiders
Edit
If the average human, or even elf, were to encounter a dwarf they would most likely assume them to be a merchant or a smith (at best).[3]
Other Dwarves
Edit
Dwarves on the surface are also considered casteless once they leave Orzammar, though it is only relevant to those who return--if they are allowed to return at all. Dwarven traders from the surface are allowed to enter and to sell their goods (grains and wood are especially valuable in the dwarven kingdom), but they have no rights and are considered to be no more dwarven than those few humans and elves who do the same. Dwarves who choose to live on the surface lose their connection to the Stone and the favor of the Ancestors, and thus are worthy of little more than pity to an Orzammar dwarf, for upon dying they are said to be lost to the Stone forever.
Sometimes, either for political reasons or to escape the social rank forced upon one by caste, dwarves will flee from Orzammar to the surface. Many of the casteless who do so will often go through sometimes extreme measures to remove their tattoos, simply because of the constant reminder they provide of what they left behind.[4]
Amongst the Surface Dwarves
Edit
As far as surface dwarves are concerned, all the business of caste is left behind in Orzammar, although there is some room for old habits to remain (such as an exiled noble who still has a hard time getting along with those who used to be casteless).
A dwarf noble Warden may not be recognized by surface dwarves, unless their ascent was very recent. If the Warden gives their name, the surface dwarves may recognize the noble dwarf, as House Aeducan has been around for centuries.[4]
See also
Edit
Codex entry: Surfacer Dwarves
Codex entry: The Casteless
Codex entry: Surface Dwarves
References
Edit
External links
Edit