Smuggler's Cut is a cave area outside of Kirkwall. It is frequently used as a passage for the expedient ingress and egress of illicit goods, which has resulted in the passage's new moniker.
Involvement
Edit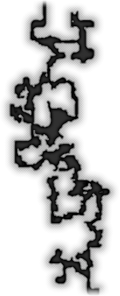 Blackpowder Courtesy

A Ship for Isabela
Carta assassin
Carta thug
Mercenary archer
Notable items
Edit

Deep Mushroom
Deep Mushroom
---
Crafting resource

Silverite
Silverite
---
Crafting resource


Ship in a Bottle
Ship in a Bottle
---
Gift


Design: Rune of Nature Warding
Smuggler's Cut exits to an area named Wilderness, which upon entry is named "Outside Smuggler's Cut".
Ad blocker interference detected!
Wikia is a free-to-use site that makes money from advertising. We have a modified experience for viewers using ad blockers

Wikia is not accessible if you've made further modifications. Remove the custom ad blocker rule(s) and the page will load as expected.