Rotting Cave is a cavern within the Bone Pit. Curiously the cavern has clearly been a shrine of some description at some point, yet remains untouched and unnoticed by the miners. That such an oddity could go so overlooked in the midst of such commotion is almost itself enough to suggest the dark magic has not gone from this place.
It appears during Act 2 for the Forbidden Knowledge quest.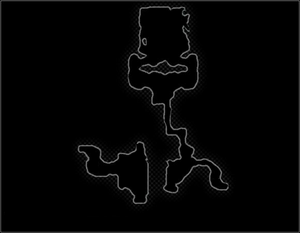 Forbidden Knowledge
Notable items
Edit

Evil Tome
Evil Tome
---
Plot item


Lyrium
Lyrium
---
Crafting resource

Ad blocker interference detected!
Wikia is a free-to-use site that makes money from advertising. We have a modified experience for viewers using ad blockers

Wikia is not accessible if you've made further modifications. Remove the custom ad blocker rule(s) and the page will load as expected.