Outside Kirkwall is a small clearing which, as the name suggests, is located outside of Kirkwall. It is an encounter in Dragon Age II.

Inside Job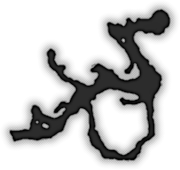 Characters
Edit
Ambush Leader
Mercenary
Mercenary archer
Notable items
Edit

Persuasion
Persuasion
---
Maul
Red Steel
Requires: Two-Handed
30 strength

Damage: 26 physical damage
(43 per second)
+82 attack
+8 damage vs. Qunari
- inside the chest
Containers
Edit
Ad blocker interference detected!
Wikia is a free-to-use site that makes money from advertising. We have a modified experience for viewers using ad blockers

Wikia is not accessible if you've made further modifications. Remove the custom ad blocker rule(s) and the page will load as expected.