The Forgotten Tower is an dilapidated ruin, discarded for unknown ages. Its Eluvian is reached via one of the extensible bridges on the right-hand side of the Crossroad island with the Deep Roads Eluvian.
Involvement
Edit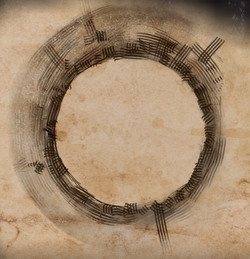 Notable items
Edit
The following can be obtained within a sealed chest guarded by two Revenants.
The Bind That Guides

The Bind That Guides

---

Unique Belt




No matter how loosely this belt is tied, after a few steps, it warps itself snugly around the waist. The stitching, while fine, is of a strange, thin thread that resembles hair and can't be cut with even the sharpest knife.



+10% Critical Chance Bonus
The following stacking bonus is granted on ability usage:
*2 Pieces: +10% Attack Speed
*3 Pieces: +10% Movement Speed
*4 Pieces: 1% Heal on hit
Set: The Taken Shape
Codex entries
Edit

Codex entry: Moldy Journal


Codex entry: Notes on Methods of Enchantment

Ad blocker interference detected!
Wikia is a free-to-use site that makes money from advertising. We have a modified experience for viewers using ad blockers

Wikia is not accessible if you've made further modifications. Remove the custom ad blocker rule(s) and the page will load as expected.