Ad blocker interference detected!
Wikia is a free-to-use site that makes money from advertising. We have a modified experience for viewers using ad blockers

Wikia is not accessible if you've made further modifications. Remove the custom ad blocker rule(s) and the page will load as expected.
The Forgotten Tower is an dilapidated ruin, discarded for unknown ages. Its Eluvian is reached via one of the extensible bridges on the right-hand side of the Crossroad island with the Deep Roads Eluvian.
Involvement
Edit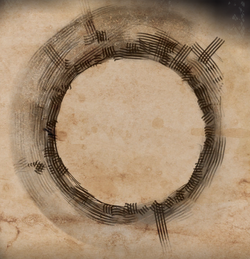 Notable items
Edit
The following can be obtained within a sealed chest guarded by two Revenants.
The Bind That Guides

The Bind That Guides

---

Unique Belt




No matter how loosely this belt is tied, after a few steps, it warps itself snugly around the waist. The stitching, while fine, is of a strange, thin thread that resembles hair and can't be cut with even the sharpest knife.



+10% Critical Chance Bonus
The following stacking bonus is granted on ability usage:
*2 Pieces: +10% Attack Speed
*3 Pieces: +10 Movement Speed
*4 Pieces: 1% Heal on hit
Set: The Taken Shape
Codex entries
Edit

Codex entry: Moldy Journal


Codex entry: Notes on Methods of Enchantment