The Drakestone Mines are part of The Bone Pit quarry outside of Kirkwall. They are used for the excavation of Drakestone, an ingredient used by apothecaries.

Justice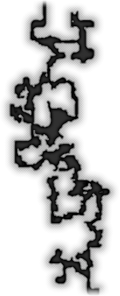 Notable items
Edit

Drakestone
Drakestone
---
Plot item

x 5

Deep Mushroom
Deep Mushroom
---
Crafting resource

- on the north side of the first room down the stairs from the entrance.

Griffon-Feather Belt
Griffon-Feather Belt
---
Belt

+13 health
+33 attack
+13 mana/stamina
- found on a corpse

Warden's Oath
Warden's Oath
---
Amulet

+17 defense
+22 health
+1 armor
- found on a corpse
Ad blocker interference detected!
Wikia is a free-to-use site that makes money from advertising. We have a modified experience for viewers using ad blockers

Wikia is not accessible if you've made further modifications. Remove the custom ad blocker rule(s) and the page will load as expected.