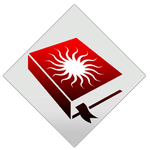 Chantry Historian is an achievement in Dragon Age II. It is obtained when you find four of Brother Genitivi's written papers, across all three acts of the game. To gain the achievement, you must find them in a single game. Though relatively easy to obtain, the third one is very tricky.
(Note): If you want to keep count of the chapters you have go to journal then select lore.
Once you obtain all four of the chapters, you will earn the achievement "Chantry Historian".
Ad blocker interference detected!
Wikia is a free-to-use site that makes money from advertising. We have a modified experience for viewers using ad blockers

Wikia is not accessible if you've made further modifications. Remove the custom ad blocker rule(s) and the page will load as expected.