The Castle of Caer Oswin is the seat of Bann Loren, a pious Fereldan noble who is little loved for his fickle allegiance.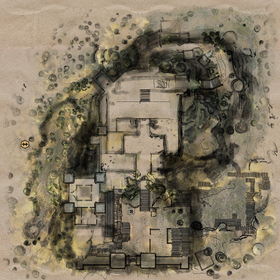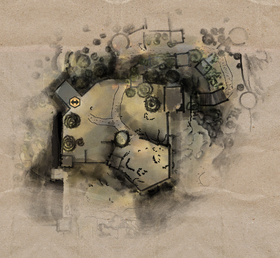 Involvement
Edit
Notable items
Edit

Enhanced Belt of Electric Resistance
Enhanced Belt of Electric Resistance
---
Rare Belt



+15% Electrical Resistance
- Looted from
Lord Seeker Lucius
.

Seeker Shield
Seeker Shield
---
Rare Shield


Requires: Level 9

Armor: 16
+30% Front Defense
+5% Ranged Defense
+3 Strength
10% chance to grant 2 seconds of Blessed Blades
- Looted from a chest in the upper "Living Quarters".

Vidathiss
Vidathiss
---
Unique Mace


A Qunari weapon carried by Vidathiss, a well-known "re-educator" in the New Exalted Marches, who was said to crush the heads of captured knights—though this claim has never been proven. She died in the Battle of Afsaana in 7:75 Storm, her mace claimed by the Orlesian knight who killed her.
Requires: Level 6

Damage: 65-67
+20 Damage vs. Demons
+7% Armor Penetration
+2 Strength
- Looted from
Lord Seeker Lucius
.
Codex entries
Edit

Codex entry: The Order of Fiery Promise

Inside Caer Oswin castle, just beneath a giant portrait of a Templar, you can see a fully upgraded Fereldan Throne.
See also
Edit
Ad blocker interference detected!
Wikia is a free-to-use site that makes money from advertising. We have a modified experience for viewers using ad blockers

Wikia is not accessible if you've made further modifications. Remove the custom ad blocker rule(s) and the page will load as expected.