The Bounty Hunter Getaway is located is in a series of caves on the Wounded Coast.

Search and Rescue
Characters
Edit
Bounty hunter
Bounty hunter assassin
Bounty hunter commander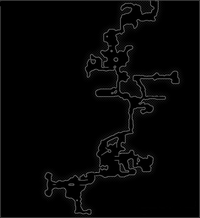 Notable items
Edit

Ring of the Seven Watchers
Ring of the Seven Watchers
---
Ring

+2% critical chance
+4% critical damage
- found on a corpse behind the upper platform
Ad blocker interference detected!
Wikia is a free-to-use site that makes money from advertising. We have a modified experience for viewers using ad blockers

Wikia is not accessible if you've made further modifications. Remove the custom ad blocker rule(s) and the page will load as expected.