Ad blocker interference detected!
Wikia is a free-to-use site that makes money from advertising. We have a modified experience for viewers using ad blockers

Wikia is not accessible if you've made further modifications. Remove the custom ad blocker rule(s) and the page will load as expected.
The Bone Pit Mines are part of The Bone Pit quarry outside of Kirkwall. A maze of half mined tunnels, the miners have become wary of opening new passages due to a series of highly lethal accidents that have resulted.

The Bone Pit
- Act 1

Eustice's Pommel
- Act 1

Cave Crawling
- Act 2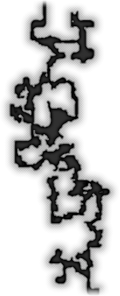 Act 1:
Act 2:
Notable items
Edit
Crafting resources
Edit
Main article: Supplier
Act 1:

Deep Mushroom
Deep Mushroom
---
Crafting resource

, up the first set of stairs after killing the third group of dragonlings.

Lyrium
Lyrium
---
Crafting resource

, in a niche in the back left of the first cavern (left of the stairs), after killing the first group of dragonlings
Act 2:

Lyrium
Lyrium
---
Crafting resource

, up the stairs